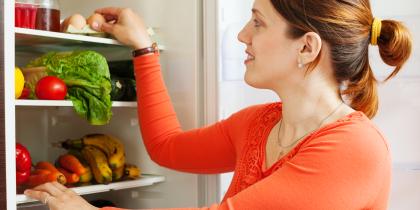 Recalls
On this page you'll find recent recall alerts for food and feed products distributed or produced in Georgia. These alerts include the reason for the recall, a description of the issue, and a complete listing of affected products with identifying information. 
Learn more about recalls
Almondy (01/25/2023)
Almondy is initiating a recall of a limited quantity Almondy Chocolate cake with Daim 14.1oz as a metal object has been found in a cake. The products are being recalled as a precautionary measure.
Show more information

Show less information

The recall is isolated to Almondy Chocolate cake with Daim 14.1oz, purchased at IKEA stores, with batch code L2140, Best Before Date: NOV.18.2023. These products were only distributed to IKEA stores.

Almondy urges consumers who may have purchased the product to either return the product to the store where it was purchased for a full refund, or to contact Almondy at www.almondy.com.

At Almondy the quality and safety of our products is our number one priority. We take the incident very seriously and as a precautionary measure we are therefore recalling products with the batch code stated above. We have identified what measures to take to prevent this from happening again, says Margareta Johannesson, Quality Director at Almondy.

Almondy apologizes for any inconvenience this recall may cause.  For more information, contact Almondy at www.almondy.com