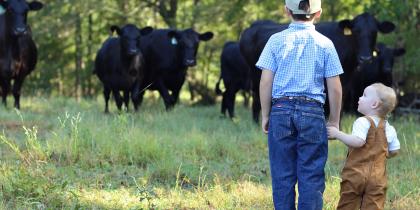 Animals
The GDA works with Georgia's businesses and animal owners to make sure that agriculture-related animals are kept safely and humanely.  We work to prevent the spread of animal diseases.
Buying Pets from the Internet
Warning
Be extremely careful when purchasing or adopting an animal online. Many pet scams aim to deceive unsuspecting pet lovers. These criminals commonly offer a pet for little or no cost, then demand a hefty deposit to ship the animal or to release it from quarantine.
Many of these scam artists are from foreign countries, and getting your money back may be impossible. Never wire money. Research your purchase thoroughly. Find out as much about the seller as you can.