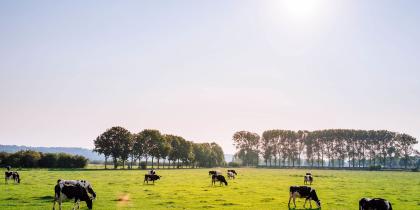 Animal Management
The Georgia Department of Agriculture (GDA) regulates meat processing plants and slaughterhouses, manages licensing of animal feed (including pet food), and does permitting of operations that have a large amount of liquid animal waste.
Programs in this area
Commercial feed and pet food.
Registration for all operations that manage a large amount to liquid animal waste.
Resources for meat processing plants, public directory of plants.
Warning
Be extremely careful when purchasing or adopting an animal online. Many pet scams aim to deceive unsuspecting pet lovers. These criminals commonly offer a pet for little or no cost, then demand a hefty deposit to ship the animal or to release it from quarantine.
Many of these scam artists are from foreign countries, and getting your money back may be impossible. Never wire money. Research your purchase thoroughly. Find out as much about the seller as you can.