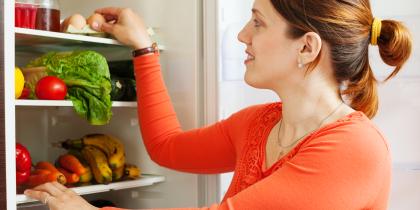 Recalls
On this page you'll find recent recall alerts for food and feed products distributed or produced in Georgia. These alerts include the reason for the recall, a description of the issue, and a complete listing of affected products with identifying information. 
Learn more about recalls
Corim Industries, USA (01/18/2023)
Corim Industries, USA is voluntarily recalling the following peanut butter hot chocolate products because they may contain undeclared peanut. People who have allergies to peanuts run the risk of serious or life-threatening allergic reaction if they consume the following products.
Show more information

Show less information

The recalled products were distributed to a limited number of resellers nationwide between January 11, 2021 and November 30, 2022. Only products with Best By dates between January 11, 2023 and January 11, 2025 are impacted. The Best By date is marked on the bottom of the carton.

Cocoa de Aroma

24 ct k-cups assorted (12.7 oz carton)

containing Peanut Butter flavor k-cups)

Smart Sips

24 ct k-cups (12.7 oz carton)

Jersey Charm

24 ct k-cups (12.7 oz carton)

Colonial Coffee

12 ct k-cups (4.44 oz carton)

No illnesses or deaths have been reported to date in connection with this problem.

The recall was initiated after it was discovered that a replacement flavoring ingredient from a different supplier may have trace levels of peanut that was not declared on bulk label or finished product label to downstream partners. However, testing conducted by Corim indicated that the levels may be below the limit of detection. The firm's subsequent investigation identified the root cause as a temporary breakdown in the company's supplier documentation process. The process has been corrected and the company has instituted additional safety checks and corrective actions, including discontinuing the use of this particular flavoring ingredient.