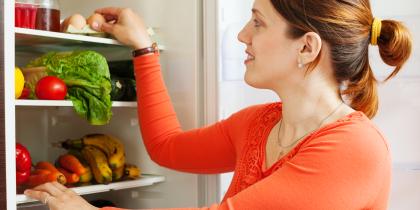 Recalls
On this page you'll find recent recall alerts for food and feed products distributed or produced in Georgia. These alerts include the reason for the recall, a description of the issue, and a complete listing of affected products with identifying information. 
Learn more about recalls
B & G Foods (10/09/2020)
B & G Foods is recalling Back to Nature Organic Rosemary & Olive Oil Stoneground Wheat Crackers (UPC 8-19898-01015-8) with a "best by" date of APR 25 2021, after learning that a very limited number of the cracker boxes were inadvertently filled with foil wrapped pouches of peanut butter cookies, which contain peanut. Product with this particular "best by" date may have been shipped and distributed by B&G Foods to its customers' warehouses located in Georgia and 23 other states.
Show more information

Show less information