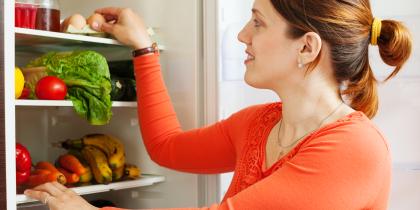 Recalls
On this page you'll find recent recall alerts for food and feed products distributed or produced in Georgia. These alerts include the reason for the recall, a description of the issue, and a complete listing of affected products with identifying information. 
Learn more about recalls
Hickory Harvest Foods (02/09/2021)
Hickory Harvest Foods is recalling Vanilla Flavored Yogurt Covered Cranberries because they may contain undeclared almonds. Product was sold between June 2, 2020 to February 2, 2021.The product is packaged in 12 oz bags under the Sprouts Farmers Market brand, Vanilla Flavored Yogurt Covered Cranberries, Best By Date 5/28/21 stamped on the top right corner of the backside of the package, UPC 646670463778.
Show more information

Show less information