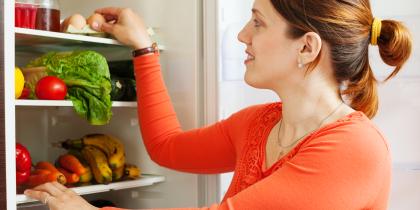 Recalls
On this page you'll find recent recall alerts for food and feed products distributed or produced in Georgia. These alerts include the reason for the recall, a description of the issue, and a complete listing of affected products with identifying information. 
Learn more about recalls
Concord Farms (05/29/2021)
Concord Farms is recalling enoki mushrooms grown in Korea, because it has the potential to be contaminated with Listeria monocytogenes, a bacterium which can cause life-threatening illness. Product is packaged in a black, yellow and transparent plastic packaging, with the "Concord Farms" logo above "fresh enoki mushrooms". The weight of the products are 5.3 oz (150g) or 7 oz (200g).
Show more information

Show less information