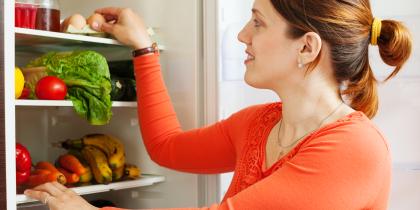 Recalls
On this page you'll find recent recall alerts for food and feed products distributed or produced in Georgia. These alerts include the reason for the recall, a description of the issue, and a complete listing of affected products with identifying information. 
Learn more about recalls
Bobo's (10/27/2021)
Bobo's is recalling Bobo's 4-Pack Almond Butter Protein Bars because they may contain undeclared peanuts. People who have an allergy or severe sensitivity to peanuts run the risk of serious or life-threatening allergic reaction if they consume these products.
Show more information

Show less information

The 4-Pack Almond Butter Protein Bars were distributed through select Target stores nationwide. The product can be identified by the 4-pack Multipack UPC:8-29262-00326-6, the individual bar UPC:8-29262-00201-6, the Master Case UPC:8-29262-00370-9, and lot code found on a stamp on the back of the bar: 1H18403L, Best By 5/15/2022. The bars are 2.2oz and were sold in a 4-pack.