ATLANTA - Today, Georgia Agriculture Commissioner Tyler Harper and the Georgia Department of Agriculture are excited to announce that Wednesday, June 7, will be the inaugural "Georgia Grown Night" at Truist Park as the Braves take on their division rival the New York Mets. Georgia Grown Night is the kick-off of an exciting new partnership between the Georgia Grown program and the Atlanta Braves to market and raise awareness of Georgia Grown specialty crops during the 2023 season. This partnership includes Georgia Grown as the presenting sponsor of the game on June 7th as well as additional advertising inside Truist Park and radio ads across the Braves broadcast affiliates during the month of June. Commissioner Harper will throw out the first pitch at Georgia Grown Night on June 7th, and we encourage everyone to come out to the ballpark and show their support for Georgia's number one industry.
The partnership will include:
Static wall wraps highlighting Georgia Grown specialty crops throughout the main concourse: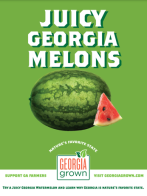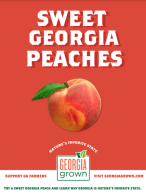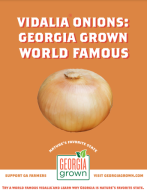 Digital Kiosks throughout the Battery:
Full page ad in the Braves playbill for 5 series in June: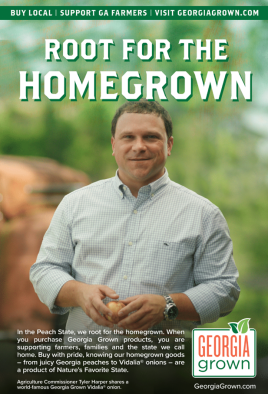 120 radio ads highlighting Georgia Grown specialty crops
Homeplate C LED Board Static Ad for 5 games: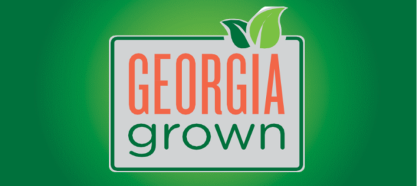 Presenting sponsor of Georgia Grown Night game on June 7th
1st Base, 3rd Base, & Homeplate LED display:


Bullpen LED Display:


"I am thrilled to announce this exciting new partnership between the Georgia Grown Program and our hometown Atlanta Braves," said Commissioner Tyler Harper. "This partnership will help to raise awareness around the all-star lineup of Georgia Grown specialty crops and bring the farm to table home for more Georgia consumers. From juicy Georgia peaches to the world-famous Vidalia onion, nothing beats the quality of Georgia Grown and we're confident that this partnership will be a homerun for Georgia farmers and consumers alike."
"The Atlanta Braves have worked with local farmers and food distributors to ensure access to fresh produce in communities across Braves Country through our Home Plate Project, and planted community orchards and urban food forests through our sustainability initiatives," said Braves Vice President of Community Affairs and Executive Director of the Atlanta Braves Foundation, Danielle Bedasse. "We could not be more excited about this new partnership with the Georgia Department of Agriculture and Georgia Grown. It furthers our commitment to food security and food sovereignty, raising awareness of what produce is in season and grown locally for those in Georgia and beyond."
Georgia Grown is a division of the Georgia Department of Agriculture created to help new and established agribusinesses grow by bringing producers, processors, suppliers, distributors, retailers, agritourism and consumers together in one powerful statewide community.
###